Unitrontech aims to become the global top company in the Semiconductor and Display distribution. IT outsourcing, and Mobile S/W development fields.
Established in 1996, Unitrontech is specialized for the distribution of automotive semiconductors and Display, and is the key partner of the world's leading manufacturers.
Responding to customer needs, we provide the one-stop service to customers through the professional organization specialized for each field and the sales organization for each customer, and we also operate local branches and the distribution center in Hong Kong for prompt services.
Major vendors include Micron, AUO, Delta, Fujitsu, Microchip and we are capable of supplying Display Panels and all types of memories to ISP IC, Optic Transceiver, MCU, and Analog device by responding to customer needs, and major clients include HYUNDAI MOBIS, DASAN Networks, Samsung Electronics, LG Electronics, and HUMAX.
Also, we established ICT Division in 2012 to uplift the synergy for hardware and software by using the strength in the automotive semiconductor distribution area and has been promoting the automotive software applications connected with smartphone, mobile-oriented business, IT outsourcing, and corporate SI projects.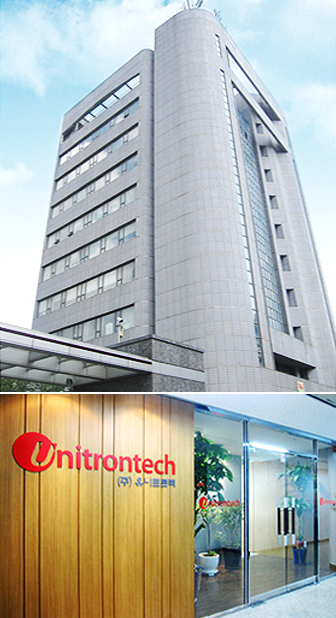 2021

Seleted as a supervision company that develop the national research project (commercialization of level 4 autonomous driving computing platform based on the centralized architecture)

Seleted as a supervision company that develop the national research project (commercialization of level 4 autonomous driving computing platform based on the centralized architecture) (2021.06)

2020

Acquire GPI Co.,Ltd.

Merge with Dmcsys Co.,Ltd. (2020.11)
Contracted with KEC as a distributor (2020.07)
Contracted with TDK Invensense as a distributor (2020.07)
Acquire GPI Co.,Ltd. (2020.04)

2019

Seleted as a company that develop the national research project (AI-based autonomous driving computing module development and service demonstration project)

Acquire Dmcsys Co.,Ltd. (2019.07)
Seleted as a company that develop the national research project (AI-based autonomous driving computing module development and service demonstration project) (2019.06)

2018

Acquire Osco Co.,Ltd.

Invest in ThorDrive, Inc. stock (2018.06)
Acquire Osco Co.,Ltd. (2018.04)

2016

Listed on KOSDAQ

Founded Unitrontech China company Limited(JV) (2016.10)
Contracted with Microchip as a Authorized Distributor (2016.03)
Listed on KOSDAQ (2016.02)
Contracted with U-Blox as a Distributor (2016.01)

2013

Establish R&D center

Establish R&D center (2013.07)
Received award commendation of the superintendent of a Samsung tax office at the 47th day of taxpayers (2013.03)
Contracted with AU Optronics as an Authorized Distributor (2013.01)
Gclic Space (Digital Pen Solution) Partnership (2012.08)
Contacted with LCE as a Representative & Distributor Agreement (2012.07)
PalCon Stor Partnership (2012.07)
NetApp Partnership (2012.07)
Oracle Partnership (2012.07)
Registered at S/W Business license (2012.05)
Obtain certification for MAIN-BIZ (2011.06)
Contracted with Microchip as an authorized design house (2011.06)
Contracted FUJITSU ISP OEM with Fujitsu Microelectronics Korea (2009.06)
Contracted with Achronics as a Distributor (FPGA) (2007.10)

2006

Contracted with Fujitsu Micro Electronics as a Distributor

Contracted with Fujitsu Micro Electronics as a Distributor (2006.08)
Contracted with I&C Technology as a Distributor (DMB-T RF & Base Band ) (2005.08)
Contracted with C&S Technology as a Distributor (DMB-T A/V processor ) (2005.05)
Contracted with Knowles Acoustics as a Distributor (Acoustics MIC ) (2005.03)

2004

Changed company name from ILJI Telecom Co., Ltd to Unitron Tech Co., Ltd

Changed company name from ILJI Telecom Co., Ltd to Unitron Tech Co., Ltd (2003.03)

2003

Contracted with Micron as an Authorized distributor

Contracted with Micron as an Authorized distributor (2003.03)

2002

Contracted with Delta Electronics as an Authorized Rep & Distributor

Contracted with Itswell as an Authorized Rep & Distributor for Chip LED (2002.05)
Contracted with Texas Instrument as an Authorized distributor (2002.03)
Contracted with Delta Electronics as an Authorized Rep & Distributor (2002.01)

1996

Established ILJI Telecom Co.,Ltd

Registered at Korea International Trade Association (KOTIS) (1996.12)
Established ILJI Telecom Co.,Ltd (1996.06)